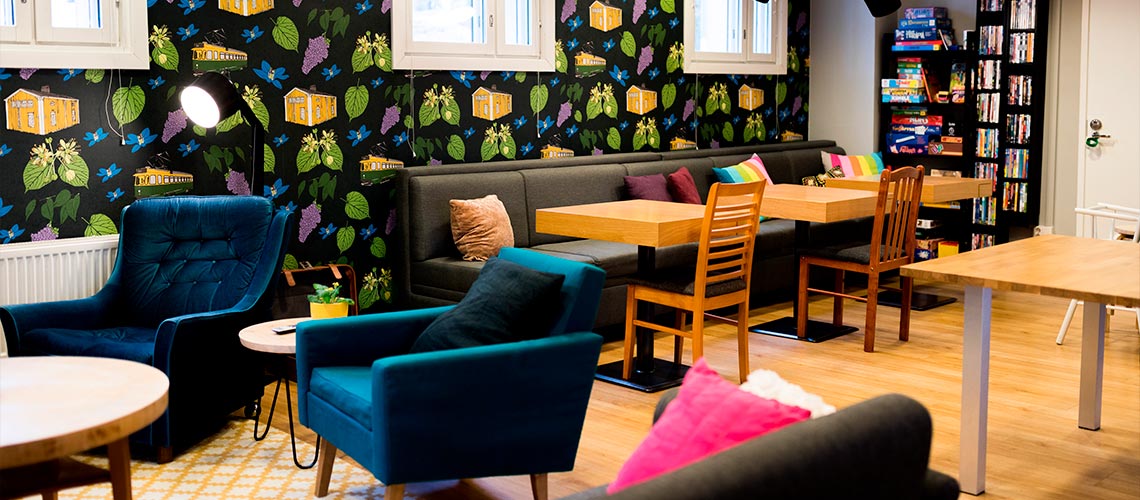 Myö Hostel
Myö Hostel is located in a historical hospital courtyard, in the charming Old Ruskeasuo district. The Central Park starts from our backyard and offers endless possibilities for outdoor activities, such as football, horseback riding and a hundred kilometers of nature trails. There's a grocery store right around the corner and you'll find everything you need close by, either in the neighborhood, in Pasila or in the center.
Guests are welcome to use our modern and well-equipped kitchen, and there's a cozy living room for all your lounging needs. We also offer an extensive book swap, a DVD-collection, board games, toys and all kinds of free coffee, tea and pasta! We have our own little backyard, where depending on the season you can soak in the sun or make snowmen (unless global warming craps all over your plans).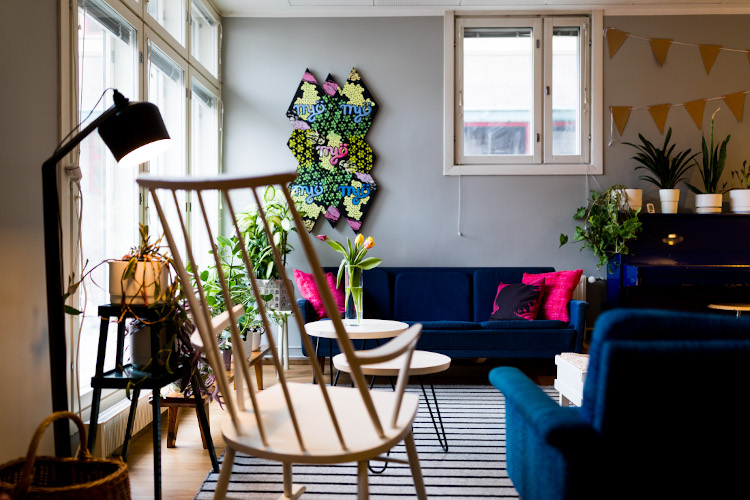 Myö Hostel is a self-service hostel and staying with us is both comfy and easy. You book and pay online, and on the day of your arrival we'll send you your room information and door codes via email and SMS. You are welcome to arrive at any hour after 3 PM. No need to stop by the reception on your arrival, but please fill out a passenger card at some point of your stay. You'll meet our friendly staff every day at the hostel.
When we are not there, there's a 24/7 phone service and a security service available for our guests.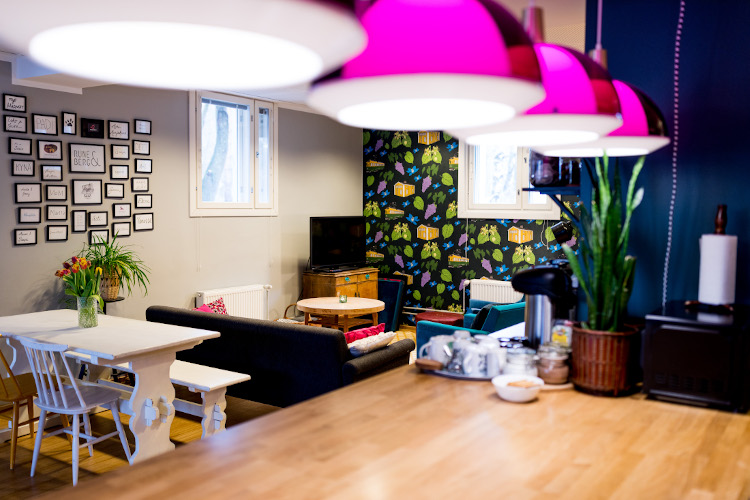 When the booking is made via our own website, cancellations are free of charge until 24 hours prior to arrival. By booking directly on our website you'll always get the nicest room, the best price and the most flexible conditions for your booking.