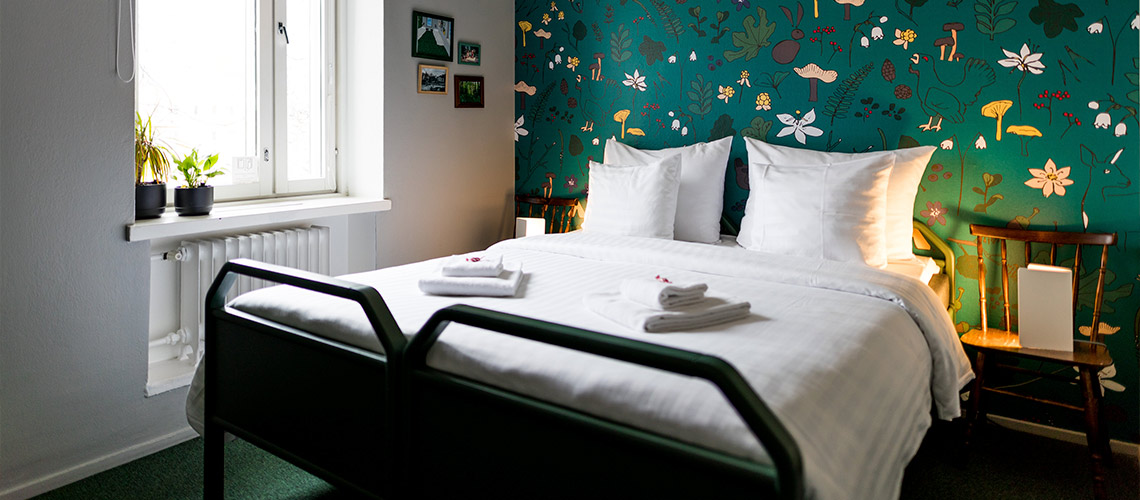 Rooms
We have 19 individually designed rooms, so each visit to Myö Hostel is different from the other! Doesn't matter if you're travelling with family, friends, pets or by yourself – we have the perfect room for you. We also have three accessible rooms on our ground floor, and you'll find these options clearly marked when making a reservation.
Private rooms from 65 €
We have private rooms from singles to triples, and even our 4- and 8-bed dorms can be booked for private use. Each room is uniquely designed, combining Finnish design and Scandinavian vintage style. All of our beds are top Finnish quality. Most of our private rooms have their own bathroom with a shower.
The price includes:
WI-FI
Towels and linens
Soap
Hairdryer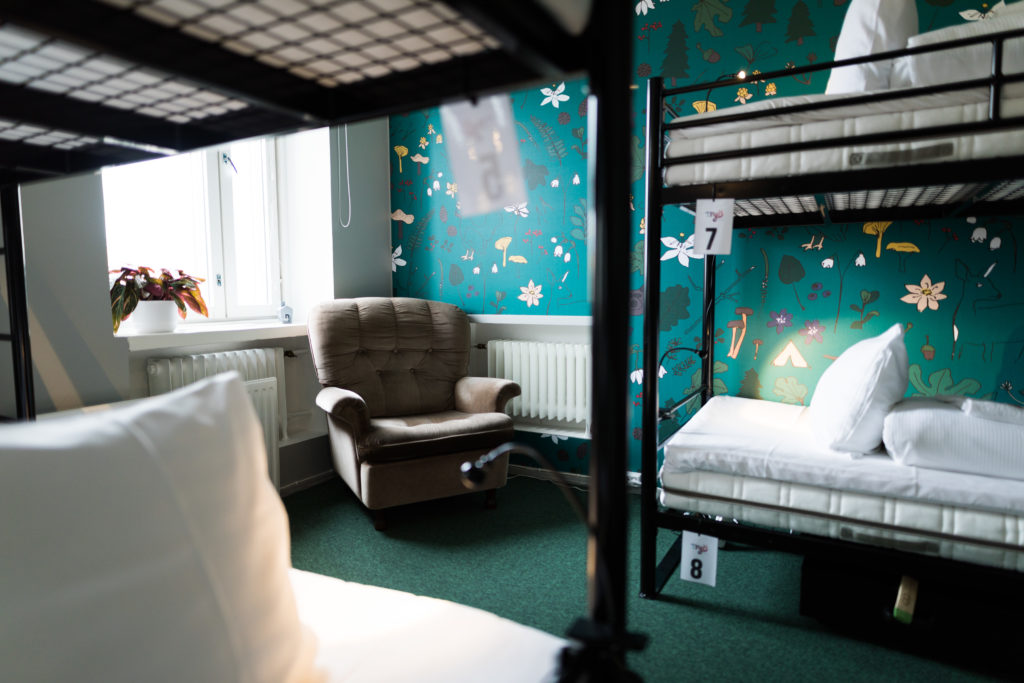 Dorm rooms from 24 €
We have shared rooms for 4 and 8 people. The idea is simple: you book a bed for yourself and you get roommates as a bonus! Our sturdy bunk beds with quality mattress and linens guarantee a good night's sleep. Each bed has its own reading light and a locker. Our luxury dorm beds have the added comfort of privacy curtains, a night shelf and a power socket. The attached shared bathrooms are recently renovated and always clean.
The price includes:
WI-FI
Towels and linens
Soap
Hairdryer
a locker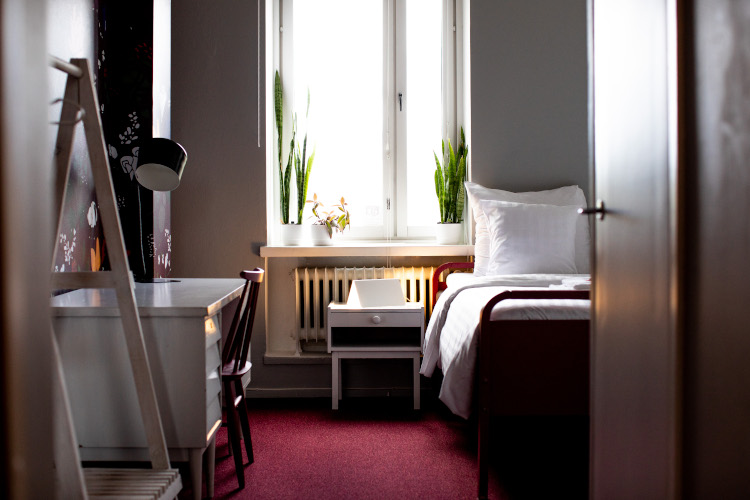 Extra services
parking 8 € / day
laundry service 6 € / load
late check-out 5 € / h per bed or 10 € / h per room
pet fee 10 € / pet / visit (available only in private rooms)
ticket sale for public transport (also check out the HSL app for tickets)
Meeting rooms, an auditorium, a swimming pool with sauna facilities, sport facilities and catering services are also available in the neighboring buildings upon request (for private use only). There's a cafe next door that serves also breakfast (open on weekdays).